Admission Start For 2023-24 Batch
Reserve Your Seat Now
Admission Start For 2023-24 Batch
Reserve Your Seat Now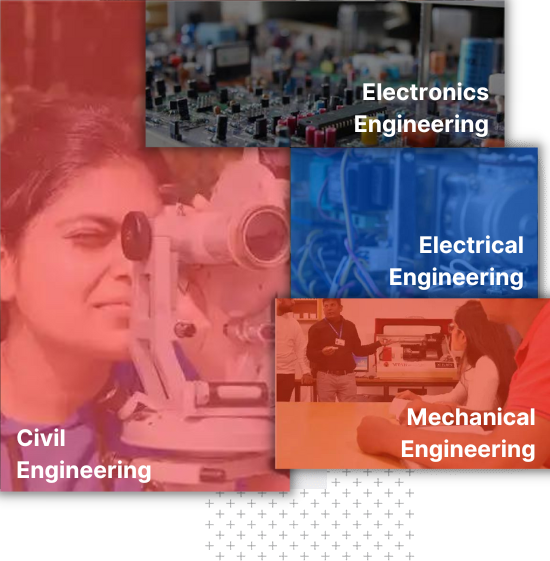 Transform your life through
Engineering Diploma Course
BNCET with a vision to train and upgrade the technical skills of engineers as per the industry's requirements. It was a conscious effort to look beyond the theoretical framework, understand the natural world and decipher its main concerns. The journey of BNCET to transform raw talent into seasoned engineers has been the longest at B.N College of Engineering and Technology, making it the eldest constituent institute.
B.N College of Engineering and Technology provides work and play environment to boost students' persona and intellect quotient throughout the academic period. While they are exposed to fieldwork, much weight is given to research and development in engineering. Students are encouraged and supported in various ways to plan and execute startups.
BNCET Offer Following Diploma Courses
Why Diploma Engineering
Course From BNCET
Our Diploma Engineering Course allow professionals to continue with their job and get an additional degree.
1. Civil Engineering: Intake of 60 Students
2. Electronics Engineering: Intake of 60 Students
3. Mechanical Engineering: Intake of 120 Students 
Success Stories From Our Students